ACCESS Three Tier Approach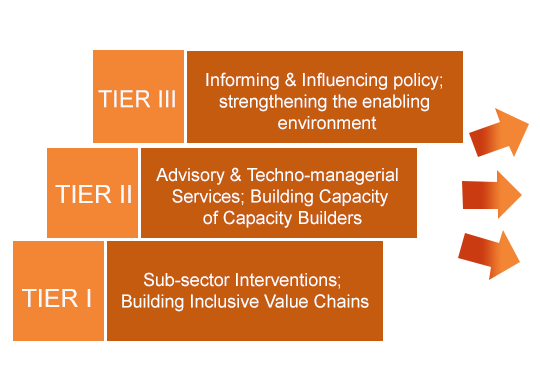 ACCESS is structured uniquely to work at all levels of the development sector value chain. In strengthening the livelihoods of the poor for sustainable impact, ACCESS employs a three tier approach.
At Tier I, ACCESS implements programmes on the ground, at Tier II it provides technical support to civil society organizations, government departments, corporate sector, and multilateral / bilateral agencies, and at Tier III it engages in national level initiatives.
Influencing policy.
Informing programmes for the poor.
Empowering communities through establishing community based Social Enterprises.
Enabling access to resources, capital, markets and entitlements.
Programmes that impact livelihoods of the poor.